Commercial Kitchen Equipment | About Us
ALPHA kitchen and restaurant kitchen equipment trading company is a business that specializes in selling a wide range of equipment and supplies for commercial kitchen and restaurant operations. This can include everything from small appliances and utensils to large pieces of cooking and food preparation equipment such as ovens, ranges, fryers, and refrigerators.
We are a leading provider of commercial kitchen and restaurant equipment in the region, offering a wide range of products to meet the needs of businesses in the food service industry. From ovens and fryers to refrigeration and storage solutions, we have everything you need to outfit your kitchen and serve your customers.
We specialize in providing top-quality kitchen and restaurant equipment to businesses in the food industry. From small coffee shops to large restaurants, we have the equipment you need to successfully run your business.
In addition to offering a wide selection of products, we also provide expert advice and support to help you find the right equipment for your business. Our team of knowledgeable sales associates is here to answer any questions you may have and guide you through the process of selecting the best equipment for your needs.
Such a company may also offer services such as design and planning assistance for commercial kitchen spaces, as well as installation, repair, and maintenance of equipment. They may serve a variety of customers, including restaurants, catering companies, hotels, hospitals, schools, and other food service operations.
In addition to selling new equipment, some kitchen and restaurant equipment trading companies may also sell used or refurbished equipment. They may also offer rental or lease options for those who do not want to purchase equipment outright.
After looking at alternatives
Our journey began in 2015
Alpha is able to custom fabricate with stainless steel Tables , Hood , Cabinet , commercial fridges and sinks of the highest quality to suit your needs and specifications We are so passionate about our products that each of our skilled staff, be it a one-off item or a complete installation, we aim to provide a service that exceeds our customer's expectations.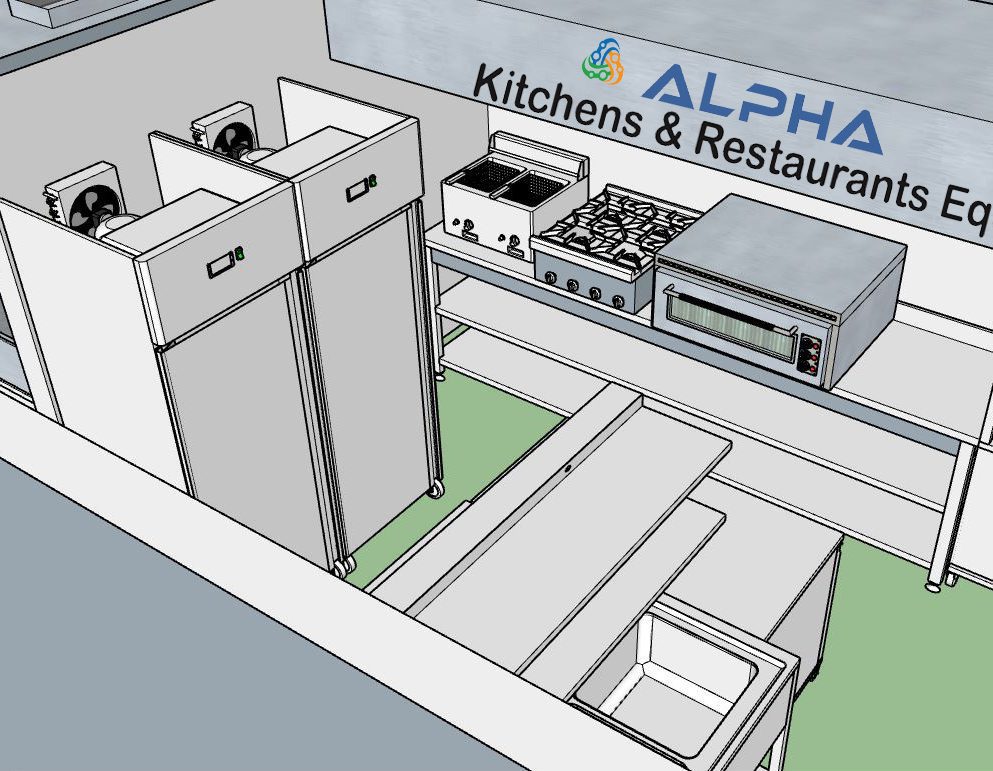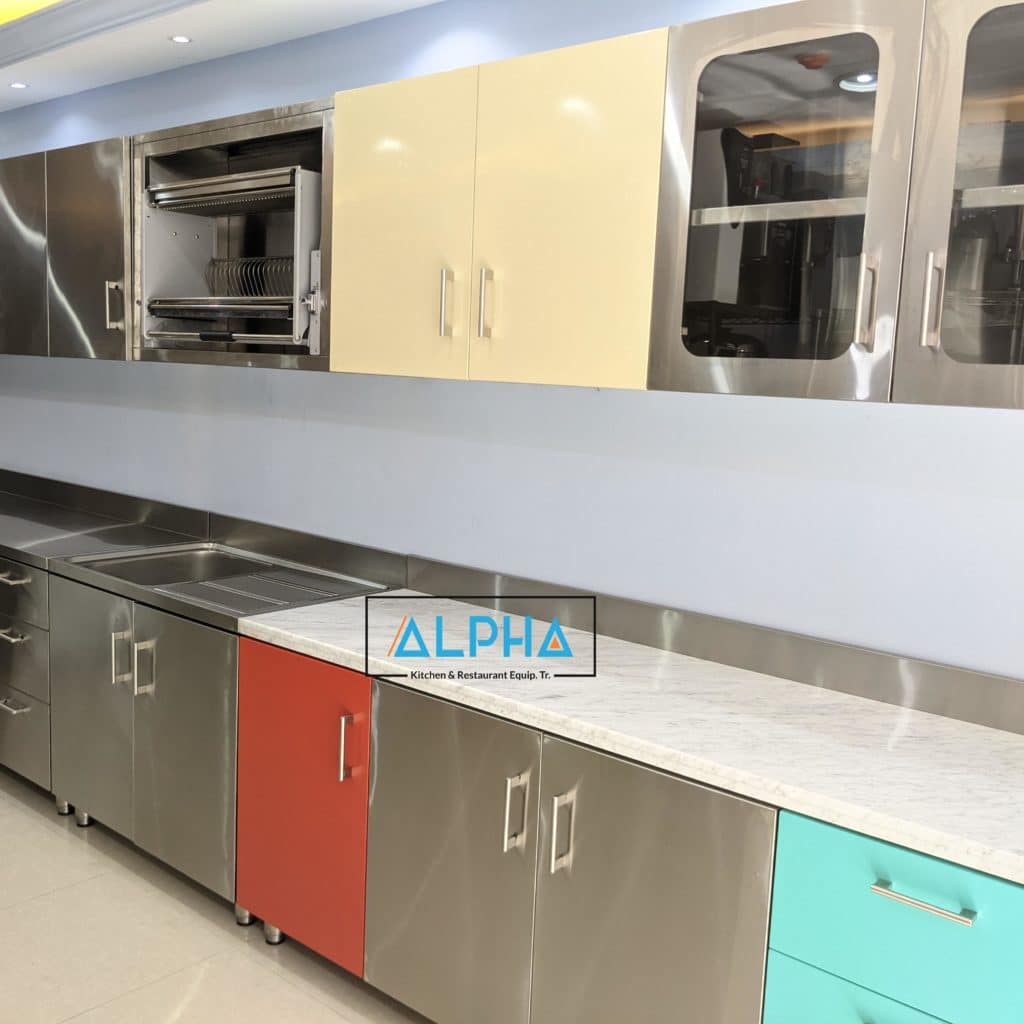 A perfect fit for your every day life
Design & Consulting Installation
All our technicians are full qualified, whatever the size of the scope is  being a one item installation or a complete kitchen package, each installation will be carried out by fully qualified and certified technicians.

 
We're just getting started
We offer complete planning and design services for commercial kitchens; this approach ensures that the kitchen design layout equipment being installed is perfectly tailored for kitchen the application and meets the intent of the original concept.

For more information or in case of any query, Contact Us!