Chiller & Freezer Rooms
Product categories of walk in freezer, we are specialized manufacturers from UAE , Cold Room, Freezer Room suppliers/factory,  high-quality products of Cold Room Chiller and manufacturing .
Customizable Modular Chiller & Freezer Rooms .
Chiller & Freezer Rooms can be  in a range of sizes and configurations as per site requirement . Cold room in UAE .
Cold rooms for commercial kitchens, restaurants and butchers.
Blast chillers for commercial bakeries and food manufacturers
Ice machines in pubs, hotels, bars, wedding venues, cafes and and coffee bars selling more iced coffees.
Water chillers within hospitals to feed operating theatres and cool MRI scanners.
Cellar cooling in pubs, hotels and bars
Multideck display fridges at service stations, petrol stations and convenience stores
For cold storage, we offer complete solutions with industrial refrigeration panels designed, manufactured and quality tested in our factory. Cold rooms are the effective facilities to keep the finest quality of stored products like fruit, vegetables, beverages, flowers, meat, seafood, medicine, cheese, eggs and other fresh foods, they are walk-in storage facilities in controlled temperature conditions.
Sizes are per your place , our team visit and measure it then we provide 3D design & get all essentials need to install it perfectly in UAE.
Send your inquiry today : Info@alpha-kitchen.com ||  sales@alpha-kitchen.com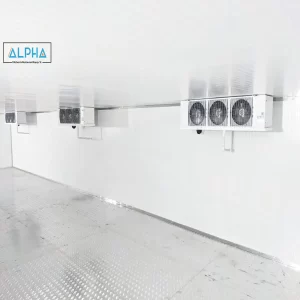 For More Information or any Product Related Query
Contact Us
!