M100 Attiva-2 Group Coffee Machine
M100 Attiva-2 Group Coffee Machine
La Cimbali Coffee Machines
LA CIMBALI 2 M100
Leader in the design and production of professional espresso machines.
Cimbali has been producing espresso and cappuccino machines since 1912. The extraordinary passion for quality and a renowned talent for innovation led the company to become an ambassador of the espresso coffee culture in the world.Aware of this continuing evolution, today as ever, Cimbali keeps focusing on technological innovation to satisfy local market demands. In fact, today's machines are designed to prepare much more than traditional espresso and cappuccino. Cimbali equipment is able to deliver an excellent coffee experience wherever you are around the globe, from a small ristretto to a 20 fl oz steaming cappuccino.
Adjustable water temperature
Steam wands
1 Hot water wand
3 Hot water selections
Service boiler capacity: 10 liters
2 Independent coffee boilers
Independent coffee boilers capacity: 400 cc
NEW FEATURES FOR THE BEST IN-CUP QUALITY.
New technologies to satisfy different types of baristas, a smart interface and an innovative design with a high functional vision: a new concept of reliability has born to give you the best quality in-cup.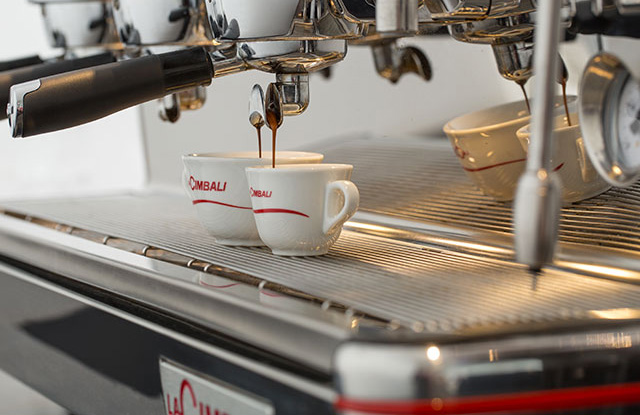 Key Features
Multi-boiler – set three independent temperatures for the steam boiler, the brew boiler, and the saturated group head
Cool touch steam wand – Allows the barista to froth the milk in jars of any size. The cold-touch system also avoids burns and facilitates cleaning.
Pre-infusion chamber, with control – pre-infuses the coffee cake at a lower pressure for efficient, consistent extraction; adjustable for barista's control
Volumetric Control – 4 programmable volumetric controls per group for a simple and consistent workflow
Patented Smart Boiler software – improves steam performance by 30%
Enhanced interface with OLED display and buttons – easier, repeatable settings that adjust on the fly
Grind System (Bluetooth) – able to wirelessly sync to compatible grinder/doser which makes automatic grind corrections on the fly
Auto clean functionality – automate backflushing
Pressure profiling (HDA Version) – allows you to precisely control the pressure at which espresso is extracted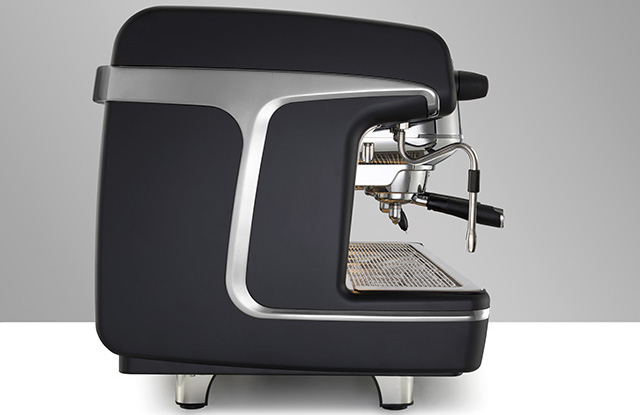 Installation Requirements
Professional installation required
208-240V outlet – see manual instructions
Water filtration – see manual instructions
Pressure regulator may be necessary if water pressure is too high – see manual instructions
We're happy to advise on any of the above requirements
M100 Attiva-2 Group Coffee Machine Specifications
Manufacturer:
La Cimbali
Boiler Type
Preheated Multi-Boiler
Number of group heads
2
3
4
Steam Boiler Capacity
10 lt
10 lt
10 lt
Length (in):
32.7"
40"
48.5"
Depth (in):
22.3″
22″
22″
Height (in):
22.9"
22.9"
22.9"
Voltage:
220-240V
220-240V
220-240V
Amperage:
28-30
30-33
35-38
Wattage:
6100-7100
6700-8000
7800-9200
Weight
196 lbs
232 lbs
265 lbs
Certificate
CE, UL, NSF
For more information or in case of any query, Contact Us!
Click here to see more products!